Hidden
In Post Production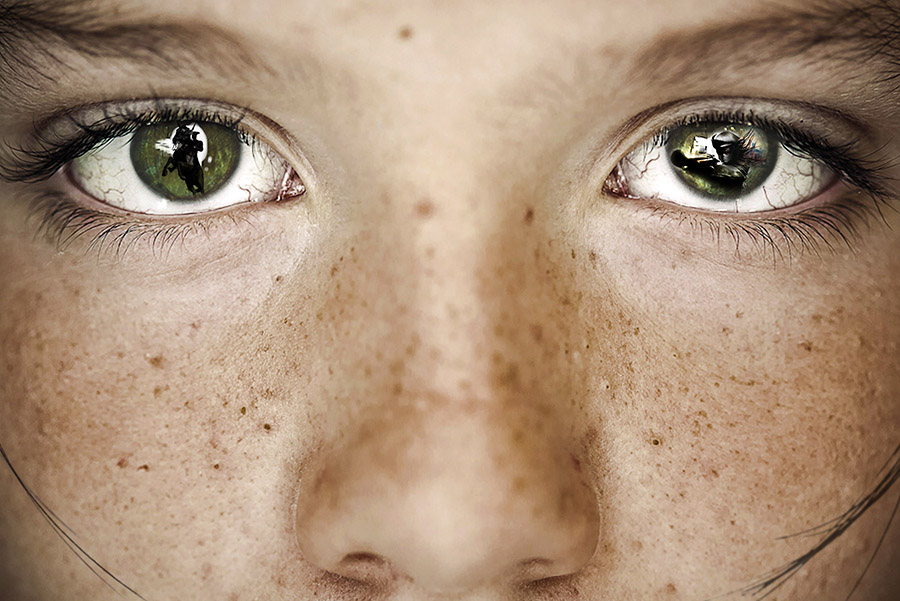 Logline
After her farm is ambushed by a criminal gang of Highway-Women, a sheltered girl's quest for survival uncovers the buried secret of her true family origin.
Synopsis
Inspired by classic Westerns, this female led film is seen through the eyes of Ruenna, a young girl whose world is shattered after a deadly attack on the homestead she shares with mother Essabel, by a female gang of outlaws.
Now alone and forced to flee into the wilderness to escape, she is relentlessly pursued by Kate, the leader of this gang who is hellbent on capturing her. Desperate to evade detection she continues to push on deeper into the wild, seeking a mysterious figure only known to her as 'Blythe' for aid.
However upon finding this figure, Ruenna discovers this elusive character is in fact Maggie Blythe; a fugitive who holds all the answers to who this murderous rider intent on hunting her down really is.
But with little time left, soon enough Ruenna is left again with the choice to either run or face the oncoming threat of Kate who has tracked both her and Blythe down and is steadily closing in.
The film aims to subvert the traditional elements from within the old male dominated Westerns to create a new vision for the genre through a female perspective. It explores immoral figures, broken loyalties, hidden family ties and revenge.
Cover Photo ©Benoit Paille
Cast
Reunna: Saskia Axten
Kate: Jill Penfold
Essabel: Bryony Tebbutt
Maggie: Heidi Dorschler
Frisswell: Bianca Stephens
Griffin: Katy Treble
Creatives
Writer-Director: Natalie-Anne Downs
Producer: Edward Dede
Director Of Photography: Dann Emmons
Associate Producers: Tim Barrow and Marcus Ako
First Assistant Director: Jane Davis
Second Assistant Director: Nasir Simmons
2nd Unit Director: James Fox
Fight & Stunt Choreographer: Cristian Cardenas
Sound Recordist & Sound Design: Rowen Henderson
Costume Designer: Christine Penman
Art Director: Natasha Coleman
Editor: Catriona Delbridge
1st AC: Stephanie Ho
2nd AC: Carla Martins
Gaffer: Joesph Dabbs
Spark: Zen Wallace
Gaffer, Pickups: Deen Gomez
Lighting Assistant: Marta Tamborski
Props & Art Assist: Alex Field
Assistant Costume Designer: Sophie Knapp
Costume Supervisor: Broghain Diggins
Makeup, Hair & SFX: Tiffany Smith
Hair & Makeup Assistants: Sam Paskin and Melissa Rose
Storyboard & Art: Andrew Newall
Drone Pilot: Kirk Watson
Production Assistants: James Fox, Thomas Walker
Animal Handlers / Horse Wranglers: Jenny Davidson, Kirsteen Macleod, Seonaid Arnott, Andy & Lorna McPhee
Depty Stunt Coordinators: Katy Treble, Maisie Carter
Assistant Fight Co-ordinators: Hauk Pattison, Amy Bolger
Catering: Philp's Fine Foods